AmaWaterways Introduces European Wine Experts to River Cruises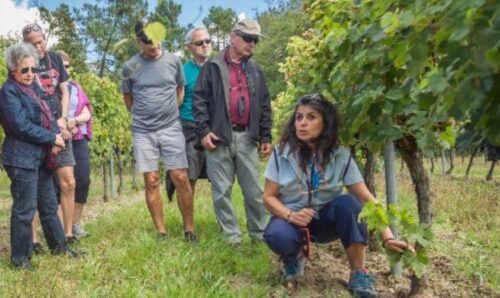 Calabasas, California, United States, May 26, 2022 / TRAVELINDEX / Luxury river cruise line AmaWaterways will introduce European Wine Hosts to a special series within its Celebration of Wine river cruises
AmaWaterways has chosen to add wine experts to four special departures designated as European Wine Immersion Sailings. They will be tasked with leading guests through renowned wine regions while sharing in-depth knowledge of local wines, traditions and the history of European winemaking.
They're part of the 60-strong collection of Celebration of Wine River Cruises scheduled in Europe for 2022.
"We've continued to see an increased demand for our wine-themed cruises and are excited to introduce passionate European wine hosts to guide guests through a complete immersion into European wine," said Kristin Karst, AmaWaterways' executive vice president and co-founder.
"As part of our Celebration of Wine River Cruises, the European Wine Immersion sailings will feature the popular enhanced tastings, interactive discussions and shore excursions, but will add detailed insights and experiences exclusively catered to the European wine region guests sail through."
With the new European Wine Immersion Sailings, guests will cruise rivers through vineyards, while learning about regional methods of cultivation and historical figures behind European winemaking. Also planned are visits to historic European wine cellars, vineyards or châteaux, and interactive tastings and discussions focused on regional wines.
Guests looking for immersion into European wine can join the following wine hosts on four European Wine Immersion sailings in 2022:
– Helene Teboul, French wine expert from Marseille, France on the August 4, Colours of Provence sailing
– Fintan Kerr, European wine expert based in Barcelona, Spain, on the October 27, Taste of Bordeaux sailing
– Réka Piros, European wine expert from Hungary, on the October 29, Paris & Normandy sailing
– Marcia Moricz, European wine expert based in Koblenz, Germany, on the November 8, Europe's Rivers & Castles sailing.