González Byass
Jerez, Spain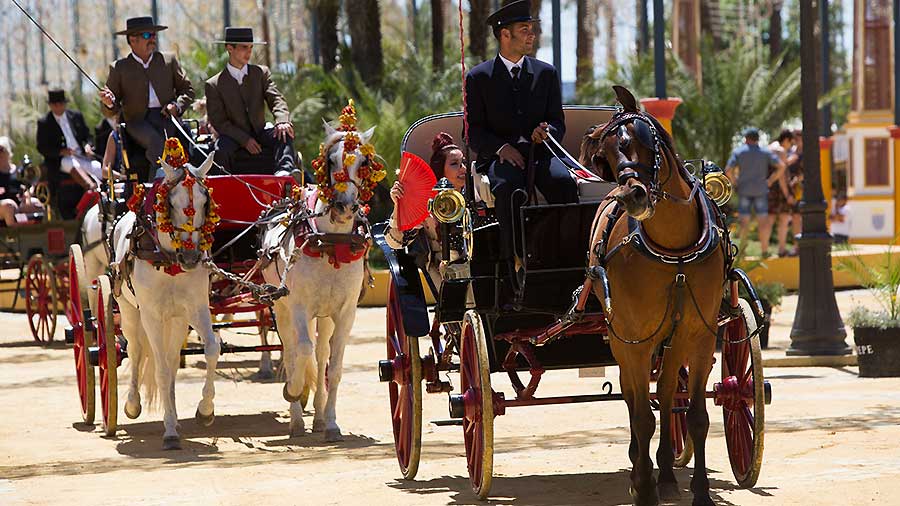 Wine Region : Jerez, Spain
Size : 800 ha
Grapes : Palomino Fino, Pedro Ximénez
Winemaker : Mauricio González-Gordon y Díez
Web: Bodegas González Byass

The vineyard has a 185-year history and also produces of the iconic Tio Pepe brand. A shining example of the winemaking tradition of the 19th century, Bodegas Tío Pepe is a spectacular winery located right in the historic centre of Jerez. Explore its breathtaking Andalusian courtyards, trellis-lined streets and incredible wine cellars, over a hundred years old, where the finest sherry wines and brandies are aged.
In 1835 Manuel María González bought a small winery in Jerez which he named Tío Pepe after his uncle, who had taught him everything about winemaking traditions in Jerez. That fino would soon start to grow in status in both Spain and abroad to the point that today it stands as one of the most internationally prestigious and recognised Spanish brands.
Jerez has two terroirs: the vineyard has white albariza soil which offers life and personality. And a second terroir, which is the winery and its own microclimate, because of its geographical position, temperature and humidity. Sherry Wine has array of flavours ranging from the driest wines in the world, made from the Palomino Fino grape, to the sweetest varieties of Pedro Ximénez. A beautiful colour palette that reaches from pale yellow all the way to mahogany, with touches of iodine in the most aged wines. With its wide variety of nuances and sensations, there's a sherry for everyone and for every occasion.

Marco de Jerez Region
Marco de Jerez is a winegrowing region with more than 3,000 years of history. The name refers to the 7,000 hectares that comprise the growing area of D.O. Jerez, a triangle formed by the towns of Jerez de la Frontera, El Puerto de Santa María and Sanlúcar de Barrameda, although it also includes Trebujena, Chiclana de la Frontera, Puerto Real, Rota, Chipiona and Lebrija. This is a winegrowing region with more than 3,000 years of history, which has created some of the world's most prestigious wines and brandies.
Address:
c/ Manuel Mª González, 12
11402 Jerez, Spain
---
Be the first to rate and write a review for González Byass ... here