Familia Torres
Vilafranca del Penedès, Spain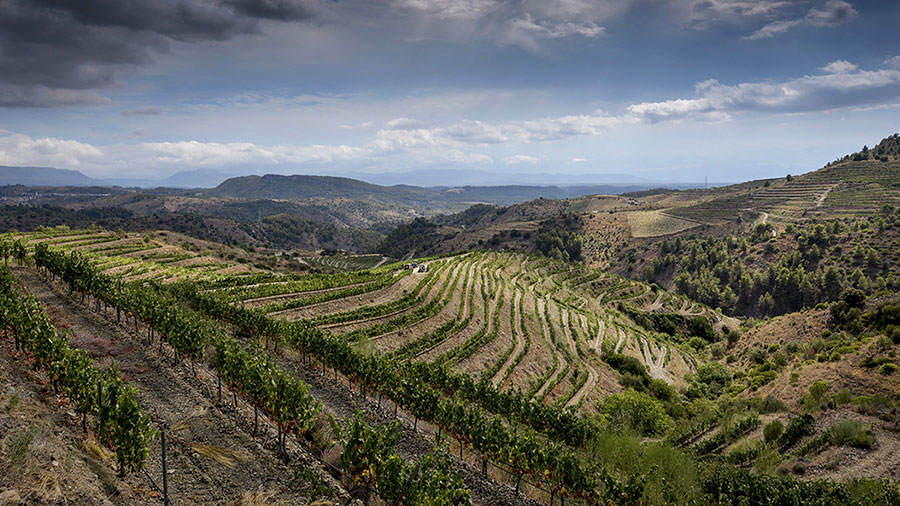 Wine Region : Vilafranca del Penedès, Spain
Size : 1300 ha
Grapes : Chardonnay, Garnacha, Cariñena
Winemaker : Miguel A. Torres
Web: Familia Torres

In 1870, Jaime Torres Vendrell, together with his brother Miguel, founded the company and built the winery in front of the Vilafranca del Penedès railway station. In 1964, Miguel A. Torres introduces foreign vines and begins the plantation of cabernet sauvignon on the Mas la Plana estate, in Penedès, and of chardonnay, years later, on the Castell de Milmanda estate, in Conca de Barberà. Stainless steel tanks are beginning to be used in winemaking. In 2014, The British magazine Drinks International recognised Bodegas Torres as the most admired wine brand in the world. The Torres headquarters, in Vilafranca del Penedès, is at the root of the great success of Familia Torres. Torres has more than 1,300 hectares of its own vineyards and is associated with some of the best wines in the world.
VINEYARDS
Located in Pacs, in what is known as the central Penedès, is the historic Mas las Plana Estate. The noble red Cabernet Sauvignon grapes have acclimated to these privileged lands, the former fiefdom of the Counts of Barcelona. Mas la Plana features 29 hectares of excellent soil dedicated exclusively to the production of our award-winning red wine: Mas la Plana. The "Masía Torres" situated on the Estate is currently the home of Miguel A. Torres and his wife Waltraud Maczassek. The Waltraud vineyards are found in the upper Penedès in the municipality of Santa María de Miralles. At 550 metres in altitude, Torres cultivates a 195 hectare vineyard. On 25 hectares Sauvignon Blanc is grown to make the Fransola, one of the most elegant white wines. Also grown here is Riesling to make the Waltraud wine.
WINERY
The winery is only a forty minute drive from Barcelona, surrounded by one of the most emblematic vineyards of the family - Mas La Plana, the birthplace of the prestigious red wine with the same name - and it is an ideal place to experience a great variety of unique activities, exclusive visits and different wine pairings. DO Penedès has been associated for decades with innovative vineyards and wineries. Ever since it became the first area in Spain to use stainless steel and cold fermentation equipment, the vine growers of the Penedès have been making excellent modern wines from a mix of native and French grape varieties. This has been possible because of the variety of altitudes, lands and micro-climates found in the Penedès which foster the ideal growth of the different grape types.
Address:
M. Torres 6 08720
Vilafranca del Penedès
Barcelona, Spain
---
Be the first to rate and write a review for Familia Torres ... here