Quinta do Portal
Douro Valley, Portugal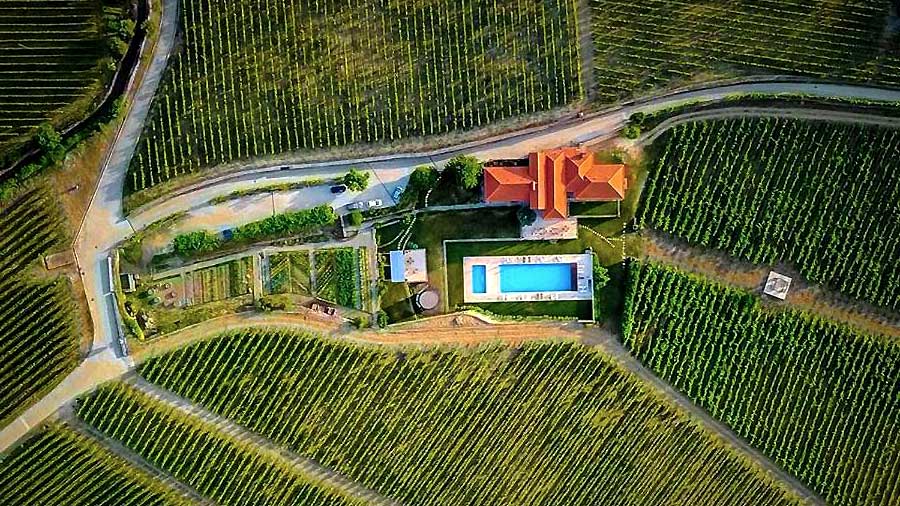 Quinta do Portal is a family fine winemaking company that embraced with passion the "Boutique Winery" concept. We proudly produce DOC Douro wines, premium Port Wines and Moscatel. This project that started in the early 90's of the XX century, had on its base a centenary estate where our family has been producing Port since the last years of the XIX century. Our commitment to the production of quality wines has been, since the first moment, the heart and soul of Quinta do Portal. This effort, passion and dedication have been recognized both at a national and international level during the course of the years.

Quinta do Portal estate was known in the past as "Quinta do Casal de Celeirós", has an area of 15 hectares surrounded by a schist wall.

It's an historic Quinta with references in the end of the XIX century that considered it as a "Model Property". It's also mentioned historically as not having suffered the terrible plague of phylloxera. In 1877 Henry Vizetelly, author of "Facts about Port and Madeira" (Ward, Lock, 1880) drew the attention to the fact that this property hadn't been affected by the plague and in 1886 the Viscount of Vilarinho de São Romão names it as a truly Model Property and writes: "it's the only example that we know of a vineyard that didn't suffer with the plague of phylloxera".

It's also historically recognized as being the first property in the Douro to admit women to tread grapes. Henry Vizetelly wrote: "The young women skillfully gathered their garments up around them. When all was duly adjusted they sprang into the lagar, and, delighted with their task, danced for a time among the grapes with the frenzy if not the grace of a troop of wild Bacchanals. The sight was certainly amusing, although the proceeding was, perhaps, not exactly a decorous one."

The average altitude is 500m and its vineyards have an Eastern exposure. The average age of the vines is 25 years.
Address:
Praça do Dr Francisco Sá Carneiro 293 1E
4200-314 Porto
Portugal
---
Be the first to rate and write a review for Quinta do Portal ... here