Muga
La Rioja Alta, Spain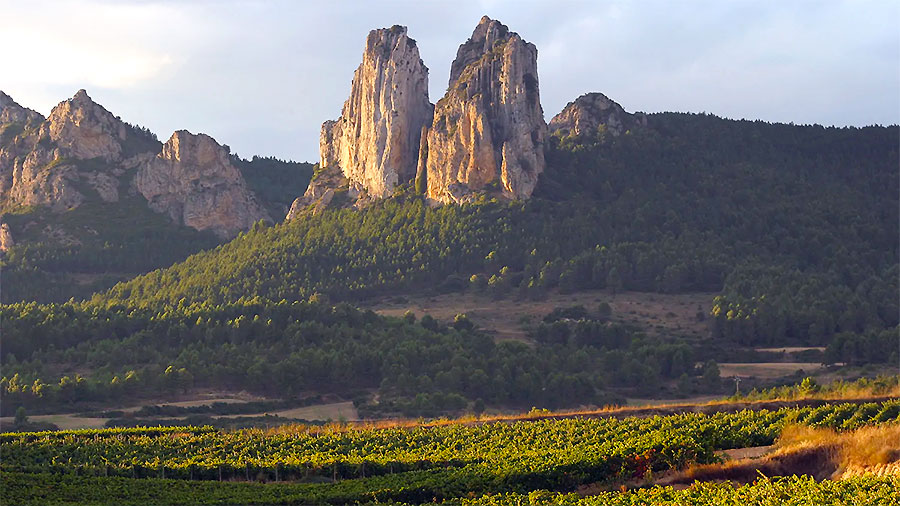 Bodegas Muga is a family-run winery founded in 1932 by Isaac Muga and Aurora Caño. In 1968 they decided to set up their own winery in a beautiful old 19th-century town-house situated near the train station of Haro.

At Bodegas Muga mediterranean, atlantic and continental influences together in great harmony, creating an ideal climate for grapes. The terroirs define the personality of the wines made in Haro. Its features, both geological and climatic and gives the wines a marked personality with a great potential for ageing, thus defining El Estepal as a unique site in La Rioja.

A few miles from Haro there is a plateau with a very particular geological structure, which is also protected from the cold North winds. In short, La Loma is an exceptional terroir.

Baltracones are the first vineyards that the Muga family owned. The high quality of the top range wines comes from this beautiful landscape. Tempranillo, Mazuelo (Carignan) and Graciano varieties are grown together in this vineyard to produce wonderful wines.

These vineyards are located at a maximum altitude in La Rioja and are on the edge of our growing area. There are only a few wineries that cultivate such extreme areas, but our special growing system allows us to make high quality wines and uncover the potential of each one of our terroirs. The resulting wines have a very good acidity and ageing potential.

At Bodegas Muga you will discover all the wine tourism options and learn about and savour wine in its manifestation, a place where tradition and modernity come together.
Address:
Avda. Vizcaya, 2, Barrio de la Estación
26200 Haro, La Rioja
Spain
---
Be the first to rate and write a review for Muga ... here