Robert Mondavi Winery
Napa Valley, California, United States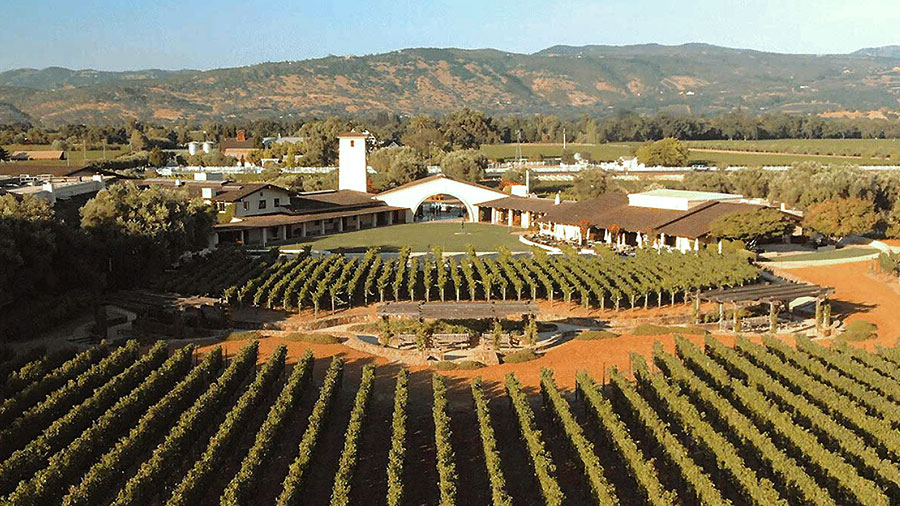 Robert Mondavi was an ardent believer that wines should reflect their origins and be made to harmonize with food, Mr. Mondavi charted a winemaking course that is now legendary. Today, Robert Mondavi Winery carries on Mr. Mondavi's legacy through dedication to the land, winemaking excellence, and warm hospitality. At the heart of the winery is the historic To Kalon Vineyard, a 440-acre parcel of exceptional provenance that contributes to the winery's red wine program, including the iconic Reserve Cabernet Sauvignon, and also famously includes the five-acre I Block.
HISTORY
When Robert Mondavi founded his namesake winery in 1966, his vision was to create Napa Valley wines that would stand in the company of the world's finest. For more than four decades, Robert Mondavi Winery has led California's wine industry—and much of the world—with innovations in winemaking and winegrowing. The opening of Robert Mondavi Winery in 1966 was the beginning of the modern era in Napa Valley.
VINEYARDS & TERROIR
- To Kalon Vineyard, Oakville To Kalon is the historic vineyard that provides Robert Mondavi Winery with grapes for its world-class Cabernet Sauvignon Reserve and Oakville District Cabernet Sauvignon, and is the exclusive source of our Fumé Blanc Reserve. - Wappo Hill Vineyard, Stags Leap District Wappo Hill Vineyard is located on 400 acres in the Stags Leap District of Napa and is planted primarily to Sauvignon Blanc, Merlot and Cabernet Sauvignon. It is also where we source the Muscat Canelli for our Moscato D'Oro. - Carneros Los Carneros spans the southernmost portion of the Napa and Sonoma Valleys, just north of San Pablo Bay, where exposure to ocean breezes makes this the Napa Valley's coolest vineyard area. The location is ideally suited for our Pinot Noir and Chardonnay, which thrive in the cool, lengthy growing season with warm summer days tempered by marine winds and fog.
WINES
The Robert Mondavi range is the ultimate expression of terroir. The wines combine elegant complexity with density, structure and rich, intense fruit. Silky, refined and flavourful, these are serious wines that will pack a punch on any list. Grapes are sourced from some of the finest vineyards in Napa. In 1968, Mondavi made a dry oak–aged Sauvignon blanc, an unpopular variety in California at the time, and labeled it "Fumé Blanc". Mondavi successfully developed a number of premium wines that earned the respect of connoisseurs and vintners alike. In 1979, he built the Mondavi Woodbridge Winery in Lodi, California developing it into a leader of popular-premium wines.
TEAM
Chief Winemaker: Geneviève Janssens Senior Director of Winemaking: Nova Cadamatre
Address:
7801 St Helena Highway
Oakville, CA 94562
United States
---
Be the first to rate and write a review for Robert Mondavi Winery ... here