Château de Goulaine
Loire Valley, France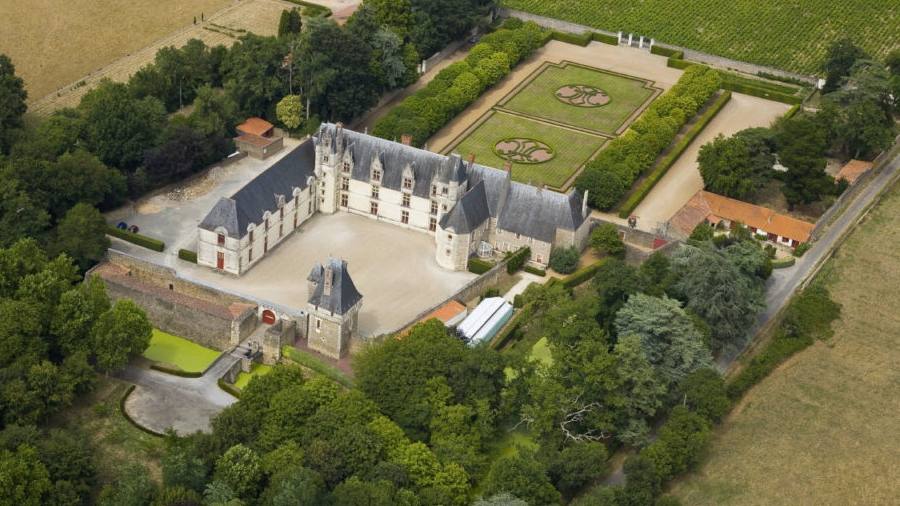 Château de Goulaine is home to one of the oldest wineries in the world dating back over 1000 years. The historic château is located in the Loire Valley wine region near Nantes, France. The property has been home to the family of the marquis de Goulaine for over a thousand years.
The millennium during which the estate of Château de Goulaine has been producing wine makes it the second-oldest known wine business still in existence. The Goulaine winery is believed to be one of the oldest commercial enterprises in the world, and it is considered the oldest European family owned business. The castle estate is one of the last châteaux of the Loire Valley to still be producing wine.
The winery at the château produces Muscadet, Sancerre, Chardonnay and Vouvray. The estate also grows some Folle blanche, a wine grape variety from southwest France.
The château offers the possibility of a stay in the heart of history in one of its chambres d'hôte (guest rooms), and receptions can be organized in areas having remained in their original condition.
Address:
Le Château de Goulaine
44115 Haute-Goulaine
France
---
Be the first to rate and write a review for Château de Goulaine ... here