Château Le Petit Verdus
Bordeaux, France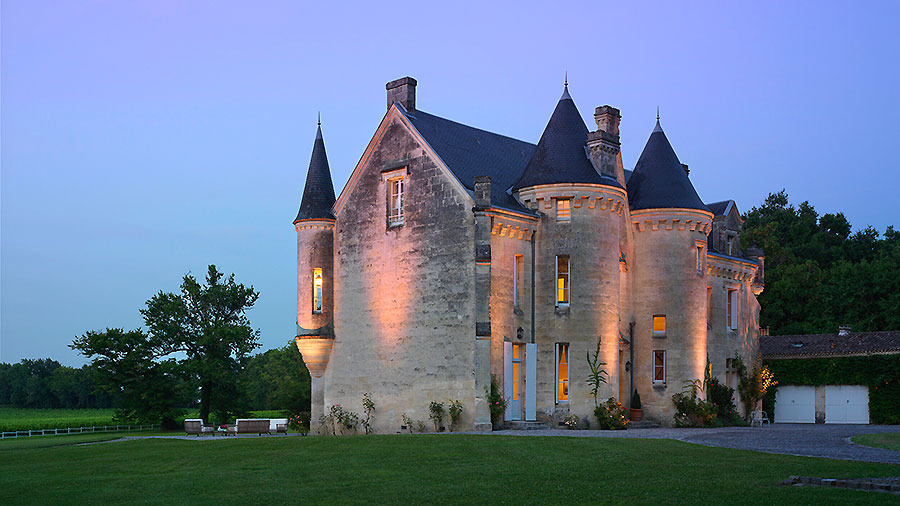 Château Le Petit Verdus is the most centrally located château in Bordeaux, Le Petit Verdus is only 25 minutes from the culture of Bordeaux City, 25 minutes from the history of medieval hilltop town Saint-Émilion, and moments from world-leading wineries. The remastered estate boasts eight intimate suites for 16 guests, offering the most idyllic setting and favorable location to experience the best that France has to offer.
The estate produces 3 labels from a 10-acre plot bottled across the road by the Le Grix de la Salle family. The terroir boasts a unique geographical location, specific microclimates, variations in altitude and varietals. The hilly landscape where the vineyard is located, provides a veritable patchwork of soil and subsoils forming a rich, diverse ensemble.
Located at 70 metres altitudes above the sea level, the plots benefit from generous sunshine and optimal ventilation. The soil type on the lower slopes is chalky-clay, gravelly-clay on the upper slopes and silty-clay in the valleys and the plateaux. This mainly clay terroir is ideal for blending rich and profound wines. The diversity of microclimates, a major feature of the concept of terroir, is essential to the complexity of Château Petit Verdus, which are mineral, aromatic, rounded and have a long finish.
Address:
23 Chemin de Pelisse à Lignan
33670 Sadirac
France
---
Be the first to rate and write a review for Château Le Petit Verdus ... here