Château Lafite Rothschild
Pauillac, Bordeaux, France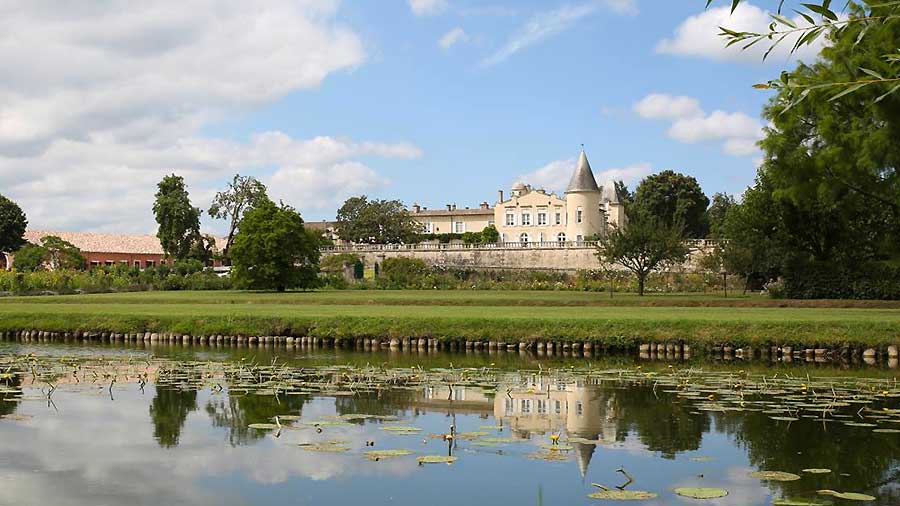 While the first known reference to Lafite dates to 1234 with a certain Gombaud de Lafite, abbot of the Vertheuil Monastery north of Pauillac, Lafite's mention as a medieval fief dates to the 14th century. There were probably already vineyards on the property at the time when the Ségur family organised the vineyard in the 17th century, and Lafite began to earn its reputation as a great winemaking estate. Jacques de Ségur was credited with the planting of the Lafite vineyard in the 1670s and in the early 1680s. In 1695, Jacques de Ségur's heir, Alexandre, married the heiress of Château Latour, who gave birth to Nicolas-Alexandre de Ségur. The wine histories of the fiefs of Lafite and Latour were thus joined at the outset.

The vineyard consists of three main areas: the hillsides around the Château, the adjacent Carruades plateau to the west, and 4.5 hectares in neighbouring Saint Estèphe. The vineyard covers 112 hectares and is well-drained and well-exposed, with soil made up of fine deep gravel, mixed with aeolian sand on a subsoil of tertiary limestone. It is well-drained and well-exposed to the sun.

The grape varieties are Cabernet Sauvignon (70%), Merlot (25%), Cabernet Franc (3%) and Petit Verdot (2%).

The average age of the grapevines is 39 years old. But it should be noted that vines younger than 10 years old are not used in the Grand Vin. This means that the average age of the vines used in the Grand Vin (Château Lafite Rothschild) is closer to 45 years. The oldest plot, called "La Gravière , was planted in 1886.

The property has been managed since 1962 by a single team that, due to the proximity of the two properties, oversees both Château Lafite Rothschild and Château Duhart-Milon. Eric Kohler, Technical Director of Château Lafite Rothschild and Château Duhart-Milon, is assisted by oenologist and winemaker Christophe Congé, and vineyard manager Louis Caillard.

Both châteaux use exactly the same traditional techniques, based on strict control of yields, manual harvests, and numerous tasks that are carried out by hand all through the year. Little or no chemical fertilizers are used, and careful use of organic fertilizers allow the vines to reach an advanced age, they are generally pulled out when they reach 80 years.
Address:
Château Lafite Rothschild
33250 Pauillac
France
---
Be the first to rate and write a review for Château Lafite Rothschild ... here